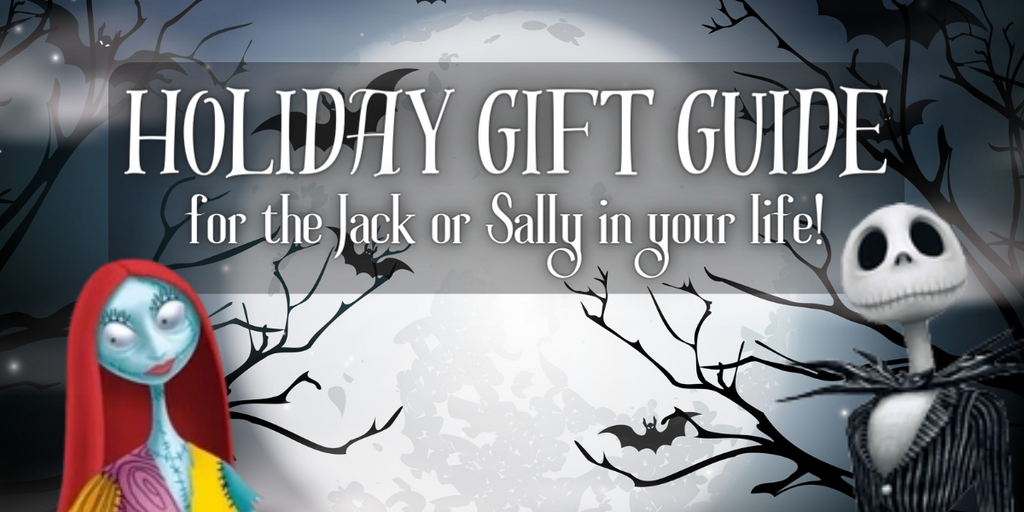 10+ Gifts for the Jack or Sally in your life!
Are you struggling to find the perfect gift for your goth or Halloween-loving family member? Look no further! We've got you covered with a curated list of gifts that will make their dark hearts skip a beat. Whether they embrace the macabre all year round or simply enjoy the spookier side of life, these gifts are sure to delight and inspire their dark souls.
1. "Coffin" Nails
Our blacksmith-made nails are not sourced from coffins but from century-old constructions. They come in a range of sizes, are $2-$6, and we're often willing to do bulk discounts. They're used for protection magic and enjoyed as an oddity.
2. Dead Lovers Decorative Tarot Card
This beautiful wooden card depicts two skeletal lovers in eternal embrace. A wonderful way to let your special someone know that your love is forever.
3. Mothman Magnets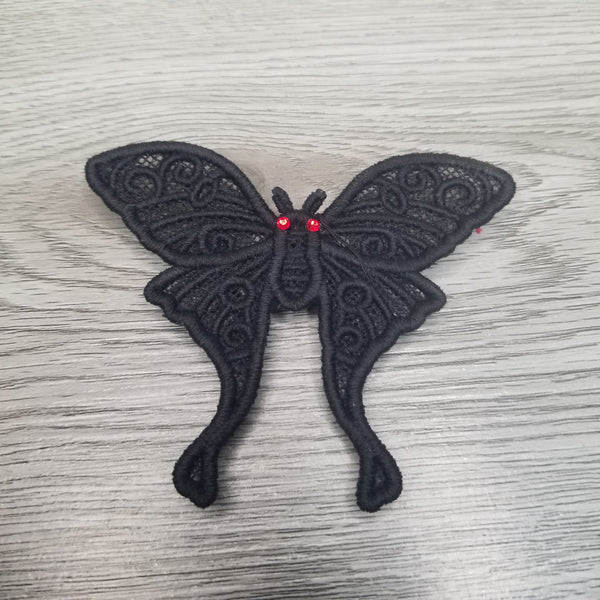 These delightful magnets are machine embroidered locally by And Sew On. Great for the spooky person who is OBSESSED with cryptids.
4. Weird Pins for Strange People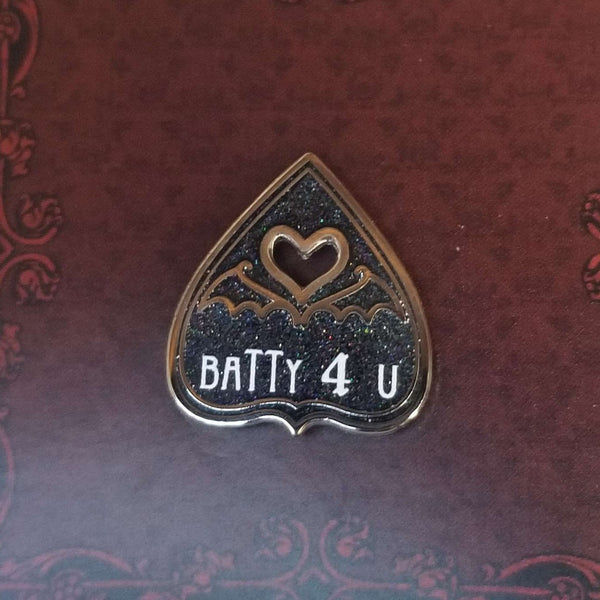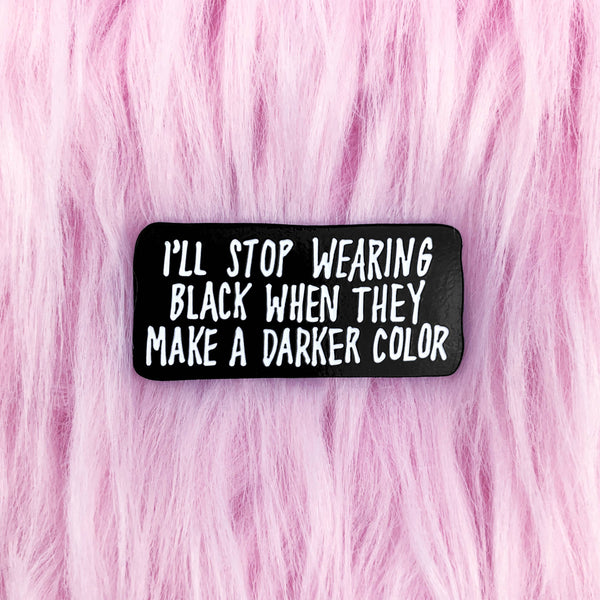 If your giftee is an enamel pin collector, we have loads to choose from. From this skull and roses pin by 13th Press, to this Halloween Baba Yaga house, to this witch's jack-o-lantern with dangling spider charm! We even have conversation heart planchette pins, this Beetlejuice pin set, this adorable insomniac bat, and this pin for those who refuse to wear anything but black. For something a little less kitschy, consider this gorgeous Lovers pin by 13th Press, using the art from the Marigold Tarot!
Does your giftee like the look of enamel pins but prefers jewellery instead? Try this delightful set of Lucipurr earrings!
5. Haunted Wall Decor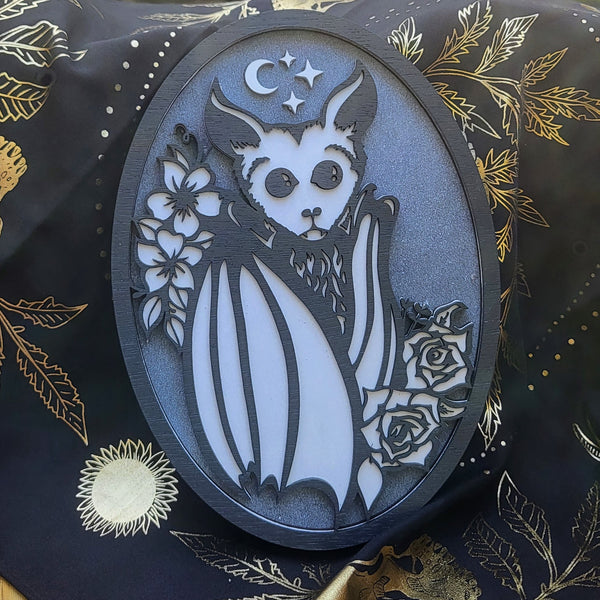 Your spooky friend or family member will love these beautiful wall hangings created from layers of hand-painted, laser-cut wood. There are two floral ghosts to choose from and also a delightful floral bat.
6. Creeptastic Books
Give your goth book nerd what they really want: weird & creepy books. The Fright Before Christmas is an excellent seasonal read all about the various monsters of Yule, and Shitty Horoscopes is a tongue-in-cheek delight full of weird and ominous divinations. Shitty Horoscopes also happens to be written by local Torontonian, Amrit Brar!
7. Cuddly Little Monsters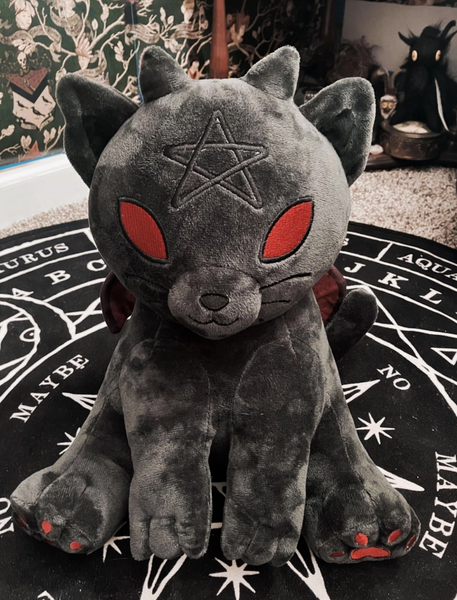 If your giftee is still looking for their own Satanic familiar, look no further than these Pickety Pals. Created by small American artist, the Pickety Witch, each quality-made stuffy has a delightfully punny name and adorably spooky design, with Lucipurr the demon cat, Baphy the baby goat, and Beelzebun the jackalope.
8. Celebrate Tarotwe'en All Year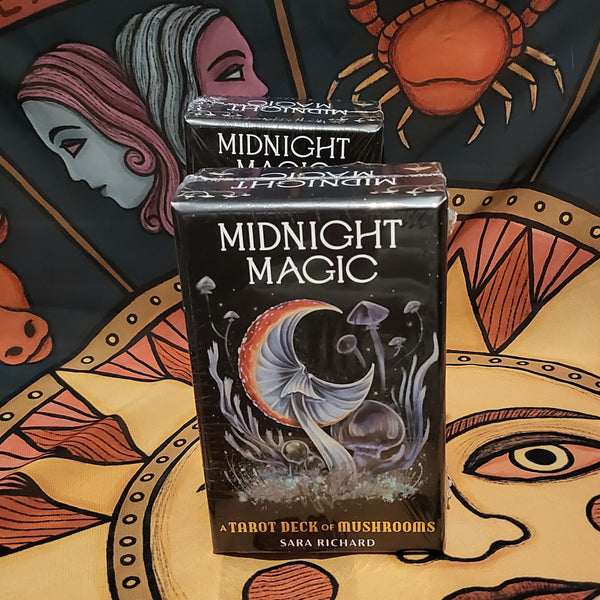 If your gothic giftee is a lover of tarot, they might love any of these sets! You can't go wrong with the Nightmare Before Christmas gift box set, including themed tarot deck, explanatory book, themed tarot cloth, and themed tarot bag. Or, if they already have that one (or don't like NBC), you can also get cute Halloween vibes from The Halloween Tarot and The Spoopy Tarot. If you're looking for something more unique, you can also go with the Oracle of Pluto or Midnight Magic! And if you're not entirely sure about their specific aesthetic tastes, but you do know what books and movies they enjoy, you might consider the Necronomicon tarot (themed on H. P. Lovecraft), the Stranger Things tarot, or the Supernatural (TV series) tarot.
Do you know that they love tarot, but you also know they definitely do not want any new decks? Consider buying them this beautiful black cat tarot card holder or this skull & marigold tarot cloth!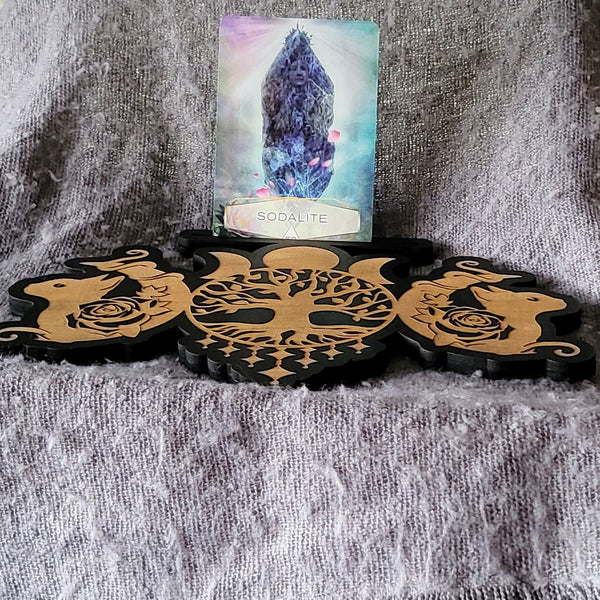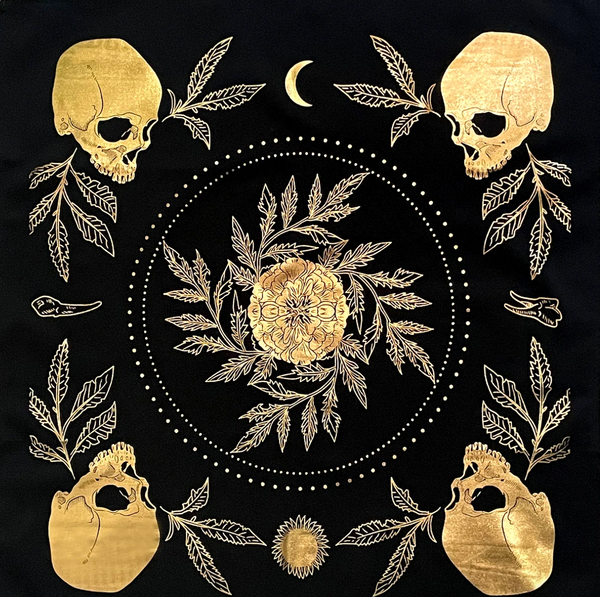 9. Sinister Stitches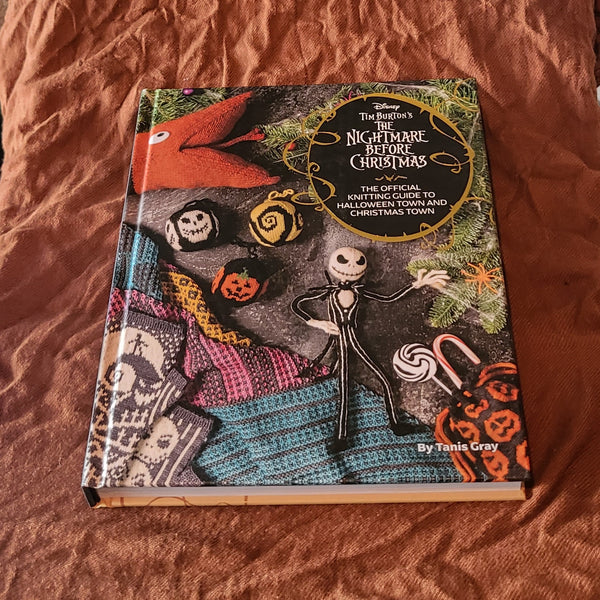 If your giftee loves Nightmare Before Christmas AND knitting, then they're in luck, as we've just gotten in the official knitting pattern book! We will warn that this is not a beginner's book, and many of the patterns are fairly complex.
10. Summoning Sticker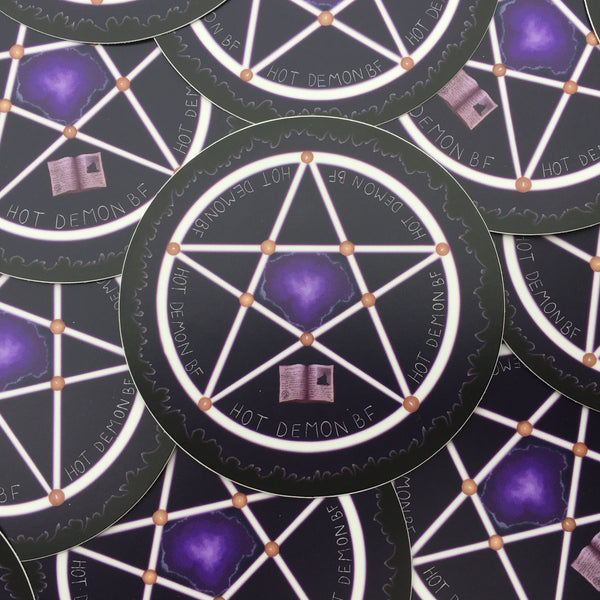 This tongue-in-cheek sticker with a summoning circle for "Hot Demon BF" is sure to get a laugh out of your giftee!
Lastly: Some In-Store ONLY Options!
Unfortunately, there are some things you'll only be able to find by shopping our booth at the 400 Market, such as one-of-a-kind jewellery, art, and chainmaile, bone art displays by Carrion Crafters, insect displays by The Layne Way, and even these wonderful stockings by And Sew On! If you contact us, we can maybe help you shop the store virtually to pick out some of these items, but if you want to do that, sooner would be better, as we might not have the time during Christmas rush!